Why do people come to therapy?
Just like our physical health, everyone needs a varying degree of support for their mental health throughout their lives. This includes struggling to manage our emotions or even falling ill with a mental health problem. Psychoanalysis is a form of talking therapy that can address our emotional struggles. Learn more about psychoanalysis.
There are 23 therapists including psychoanalysts and psychoanalytic psychotherapists working at 10 Windsor Walk. Our therapists have a range of experience and expertise and are all on the British Psychoanalytic Council register.
Most people looking to start therapy will have one or two initial consultations, to explore what kind of help they need and how often to have sessions. Our therapists charge a sliding scale according to the patient's income – fees are agreed privately between you and the therapist.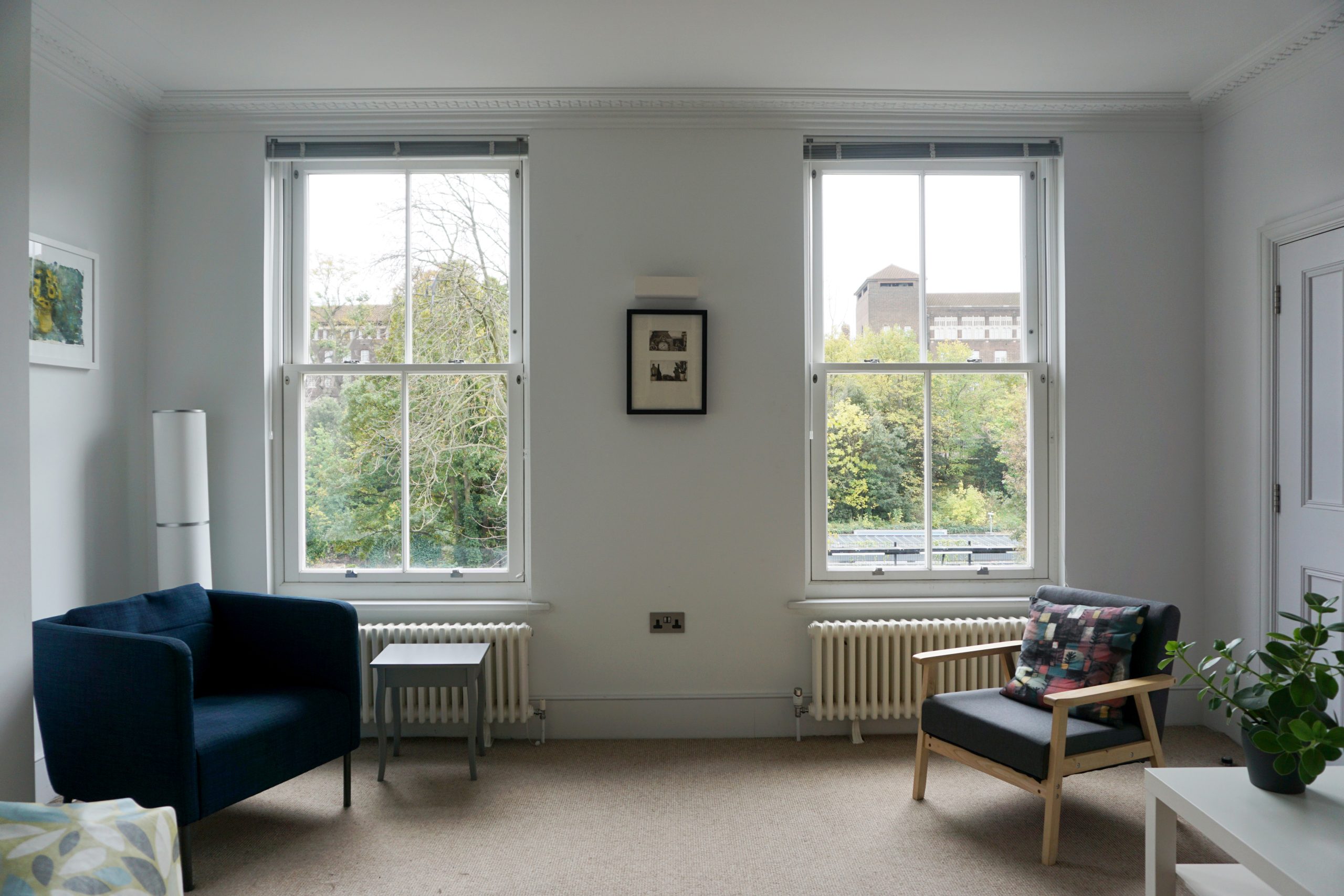 All enquiries are seen by our referrals team, who will match your needs to one of our therapists. Following this, we will get back in touch with the details of a therapist for you to contact directly.
Please note that 10 Windsor Walk does not operate a crisis service. If you need to contact someone in an emergency, call your GP or 999. The Maudsley Hospital runs a 24/7 line on Tel 0800 731 2864. One-to-one support is also available from The Listening Place: Tel 020 3906 7676 or the Samaritans: Tel 116 123
Get in touch
We aim to acknowledge receipt and start the process of finding a therapist within three days. Please note replies may take longer during the month of August.
To enquire about a consultation for yourself or someone who you know, please us the contact form below and include the following information about the person seeking help: